File Under: Television Faves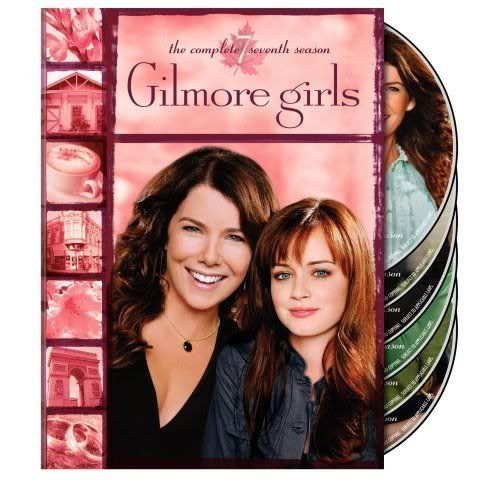 One of my favorite television shows, Gilmore Girls, ended last year. It ran its course, the last season just wasn't the same without the original producer at the helm. Back in November the final season was released on DVD. Best Buy had it on sale and now my collection is complete!
What remains incomplete are other favorite TV shows:
Friends - I have seasons 1-4, 6, 8 and 9. For some reason I started buying them out of order.
Will and Grace - I have seasons 1-4. I don't think they're all out yet so I'm safe.
Mad About You - I loved this show but managed to only buy season 1. I don't even know if they're all out, yet.
Seinfeld - Seasons 1 - 6 are in my collection. Almost done with that collection.
Nip/Tuck - Um...well, I wasn't really a fan of this show until I saw a clip of an episode involving a hot scene between a doctor and patient and then I knew this was a series I should own. The stories are good, the sex is really good (as far as cable goes). I have seasons 1-3. Season 3 is where that hot scene I described above appears.
There are a couple others, I can't recall right now, they're buried in the stack. Maybe I'll discuss them in another post.