File Under: Gnome Adventures

Duran Duran is in town performing a show tomorrow night for a radio station. Tonight they did a signing at Best Buy. I went with Vahona and hilarity ensued. She loves them so and gets all giggly like a little girl when she sees them. It's sweet. I have never met them so she was excited for me, too. Gnome, who loves celebrities, jumped at the opportunity to meet them.
Not wanting to rock the boat, I just set Gnome down in front of Simon as he was signing my CD booklet.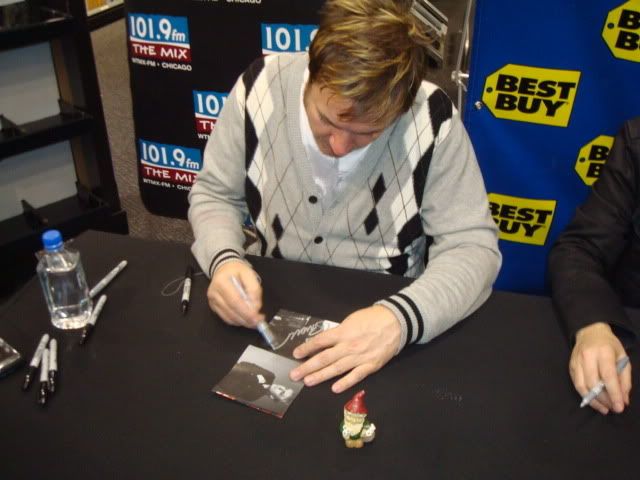 Simon saw it and said "oh, is that a Gnome" and at that point Nick was asking to see Gnome.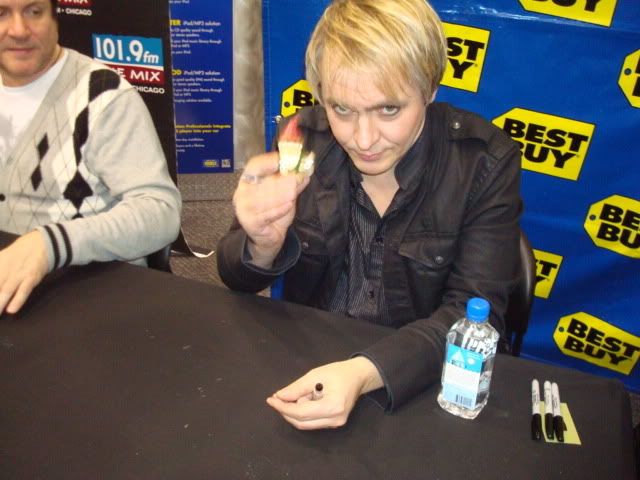 Simon was entertained by Gnome and said "look, he's got my nose!"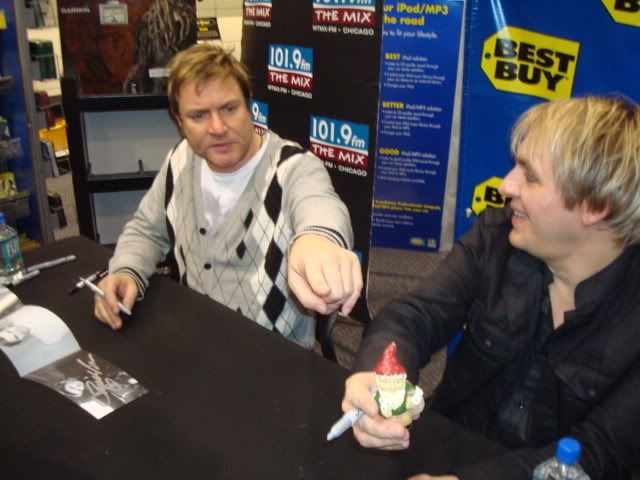 At that point, Vahona chimed in "Well in that case we should get you a little red hat, too." Everybody laughed. And then it was on to Roger and Andy. I put Gnome away so they didn't get to play with Gnome. Next time.