File Under: Friends and Fun
Summer in Chicago means lots of outdoor fun. We don't have year-round warm weather. Quite the contrary, so when we can be out and about, we make the most of it. For me that means street fairs. Now mind you, I don't attend one a weekend, or I'd be a 400 pound alcoholic with a really great tan! Sexy, I know!
The second weekend in June brings us Midsommarfest, a street festival with Swedish roots held in my neighborhood, Andersonville. While there is still a strong Swedish presence in the neighborhood and in the fair, it has become more of a big gay street party. Nothing wrong with that in my book.
Saturday, the weather could not have been more perfect. Sunny, 80 degrees, light breeze. Warm enough for some shirtlessness (no, I kept mine on...mostly). This is one of those days where the whole group of us met up and extreme fun ensued.
Denise and I started things off. We wandered for a bit, then found my friend Anthony who wandered with us for a while. He became distracted by some shirtless guy and we lost him. Next we found Polo, who was finishing up his eye exam (please keep in mind, 4 blocks of a major street are closed for this event but the businesses are still operating). With dialated eyes and dark glasses, Polo then called Tina who was just arriving. Tina called Luis, he and Dan were approaching from the other direction. Soon after, I got a call from Patrick and by 3:30, our core crowd had formed.
So there were drinks. We decided each would buy a round. Our drink of choice was our usual, the Clark Street Lemonade, a mixture of lemonade, vodka and raspberry liquor. Sweet and refreshing, they go down very easily. They're pretty, too. So I'll cut to the chase and just say that before long we were feeling very happy. Yes, we wandered back and forth, looking at the wares sold by the various vendors, greeting people we knew, checking out butts and chests, etc.
And there was food. One of my favorite neighborhood restaurants, Ole' Ole' had their usual appetizer items for sale so Denise and I opted for empanadas most of the time. At $2 a piece, they were an inexpensive and somewhat substantial filler and they're really delicious. Then there was the stop at Huey's, the hotdog place where we actually went in and sat down for a while. We finished our evening with some ice cream from Sweet Occasions and More.
Of course there was music. We first went to see Trippin Billies, a Dave Matthews Band cover band. I'm not a big DMB fan (right, Vahona?) so I stood off to the side with Patrick while the others watched for a while. While the band warmed up, there was the underwear check. Dan's were the cutest. We left that band to go see Hairbangers Ball. They were great and did lots of fun covers of 80's hair band songs. The band scene is fun because Patrick and I were checking out guys in the crowd. I picked out my new sweetheart.
Day 2 was a much smaller gathering, just Patrick and I met up for more fun. Again with the drinks and the laughs and the wandering and the food and music. Sunday's music highlight was the band Sixteen Candles, an 80's cover band that I adore! I watched them for a while with my upstairs neighbors. Patrick's buzz was wearing off and he decided he needed to go home, get food and walk his dog, and get ready for the work week. I didn't stay for the band's entire set, I walked home and could still hear the crowd cheering and awaiting an encore.
Here are some pictures from the weekend. Please enjoy.
(OKAY, UPON VIEWING, I SEE THAT SOME OF MY PICTURES ARE CROPPED AND I DON'T KNOW WHY AND I'M WAY TOO TIRED TO EDIT. I'LL ATTEMPT TO FIX THEM TOMORROW EVENING, I PROMISE.)
The drinking begins: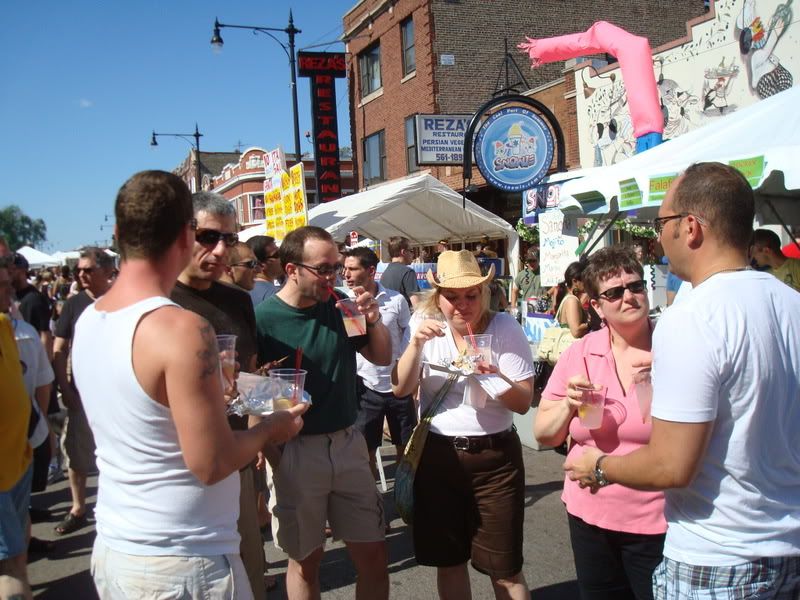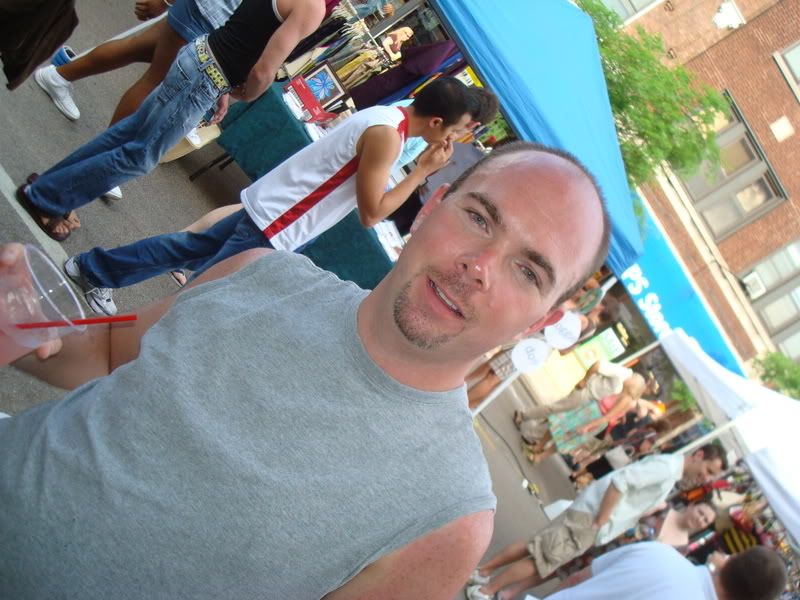 The drinks: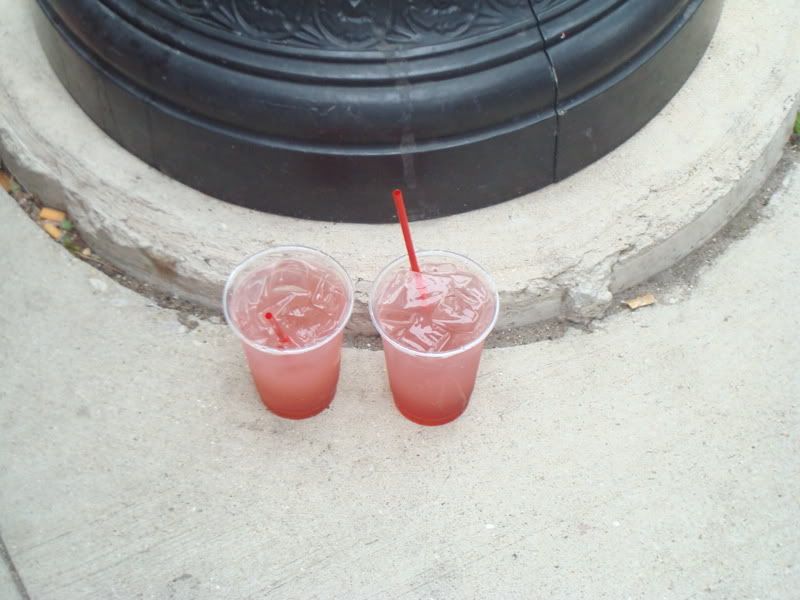 The CELEBRITIES - Top Chef season 4 finalist Dale Levitsky: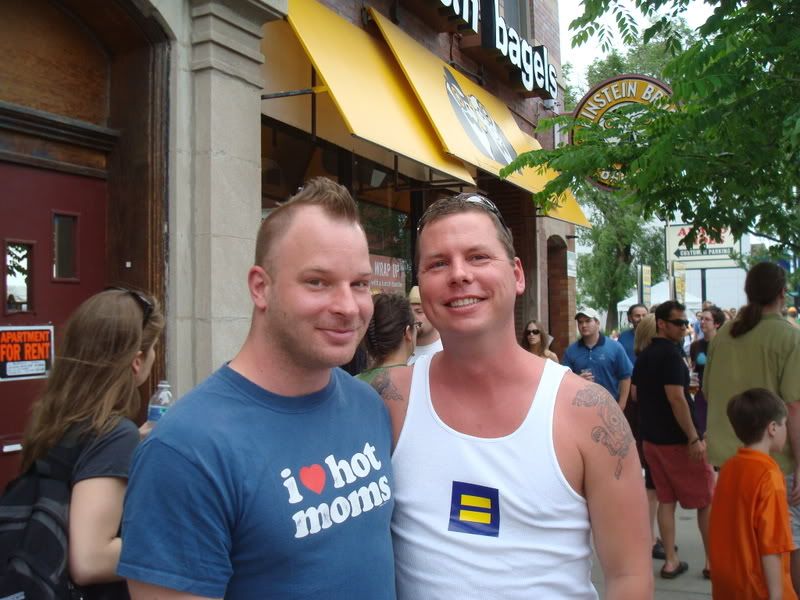 The hijinx!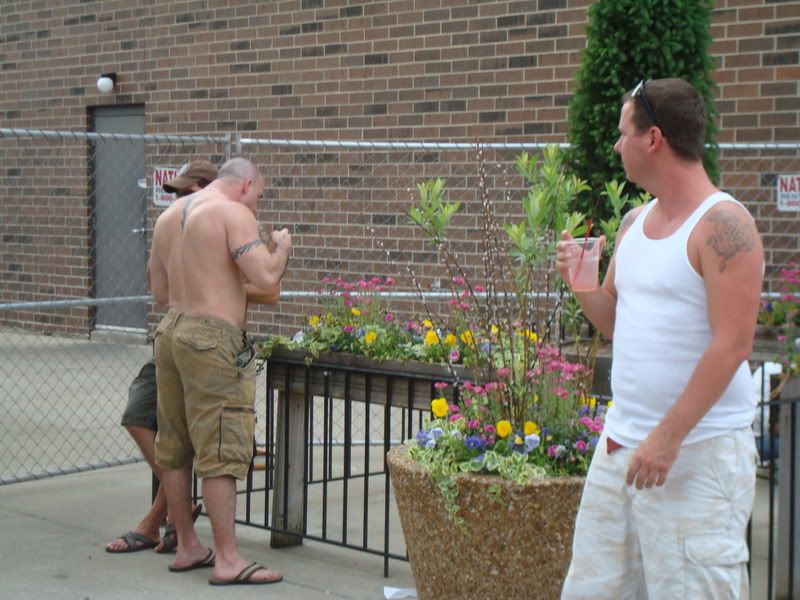 The food...or what's left of it: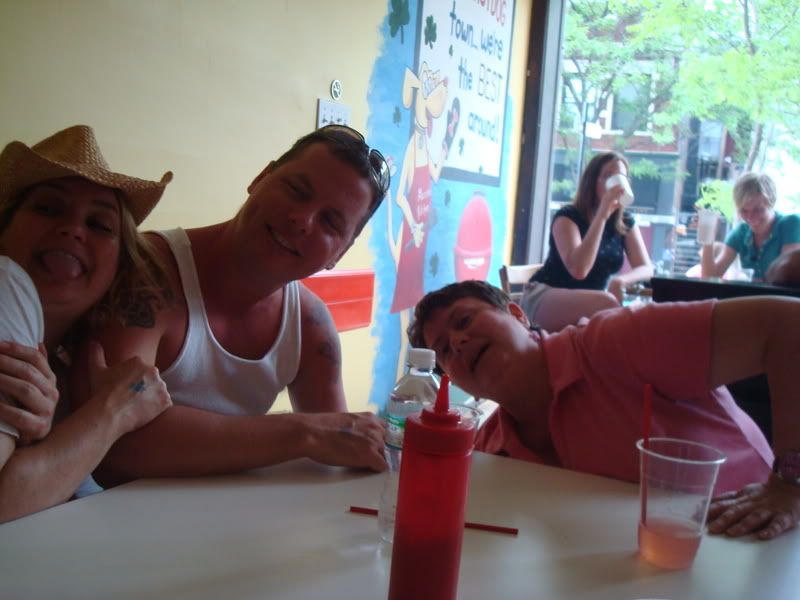 The underwear: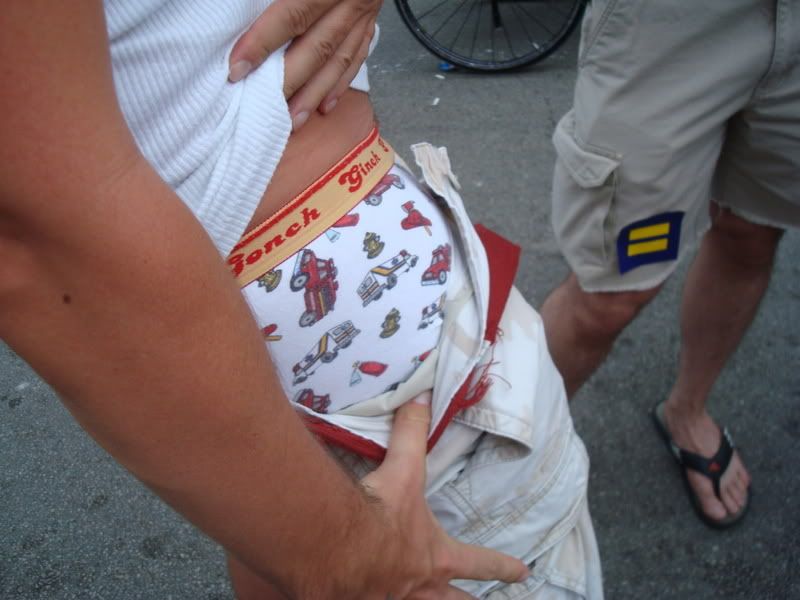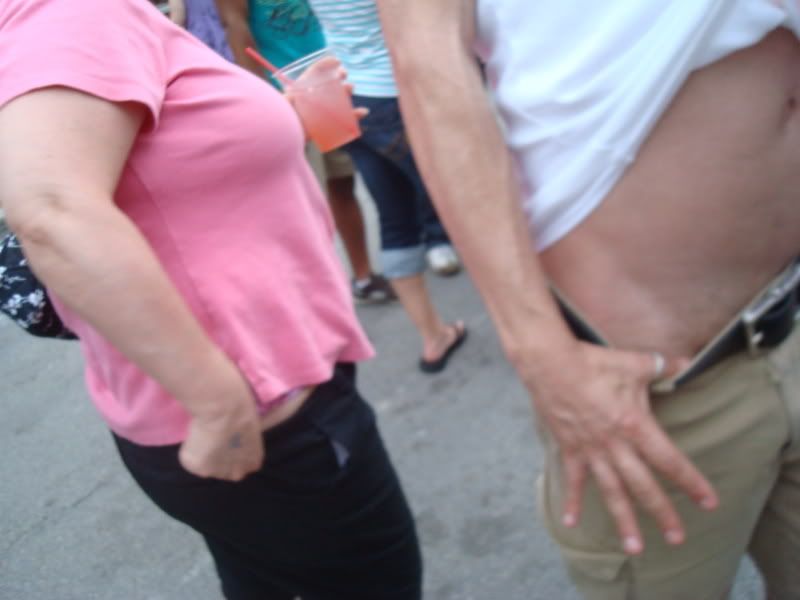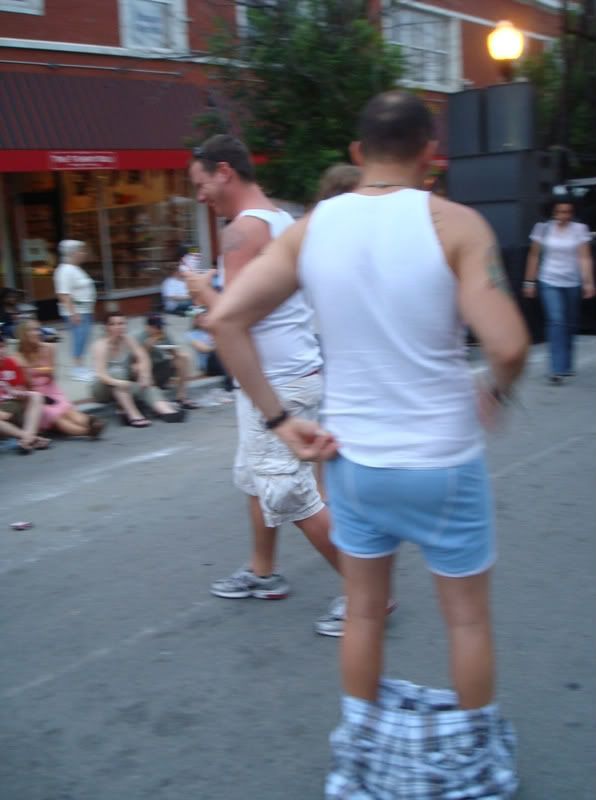 The shirtlessness (I'm so sorry!):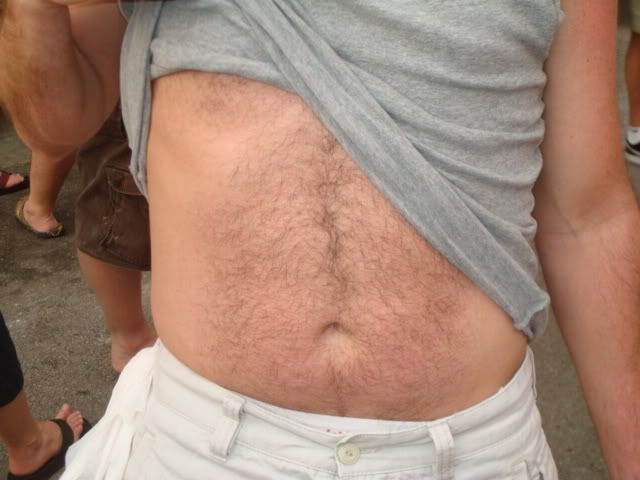 The future ex-boyfriend (green shirt):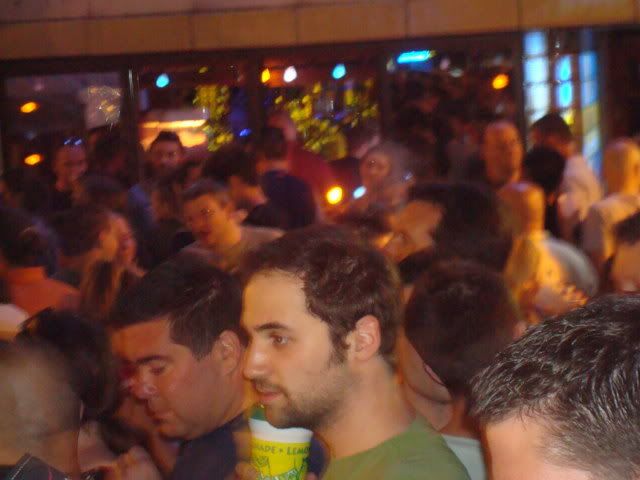 The little person: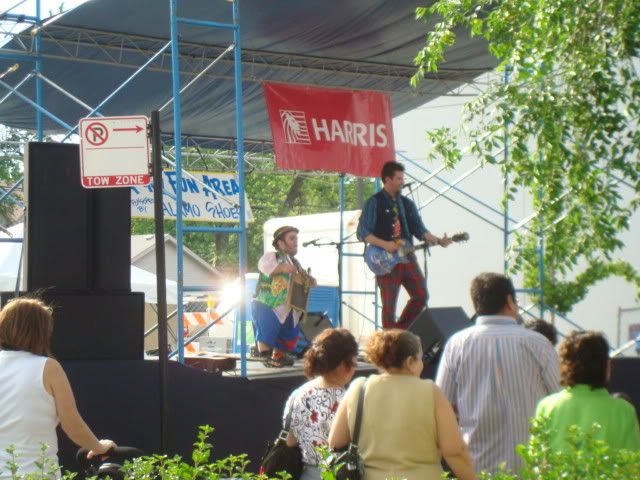 GNOME!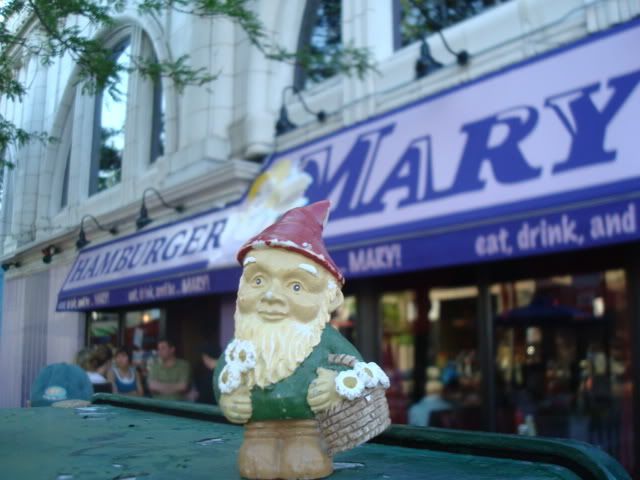 Crazy dog! (I don't approve of dogs at street fairs, but this funky pet won my heart)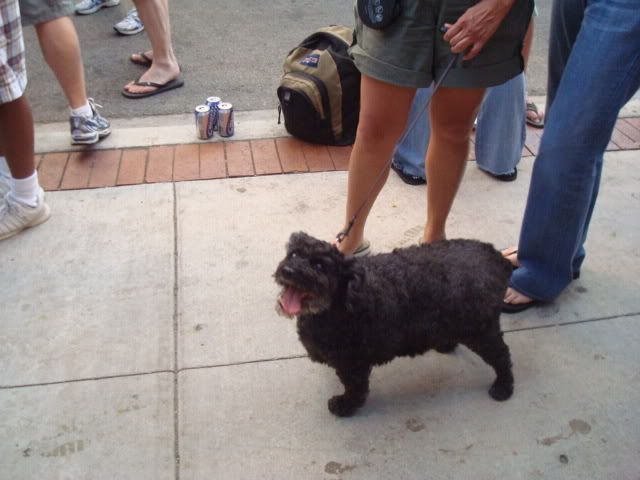 So there you have it. Another street fest on the books. Next up, Pride!