File Under: Friends who lunch.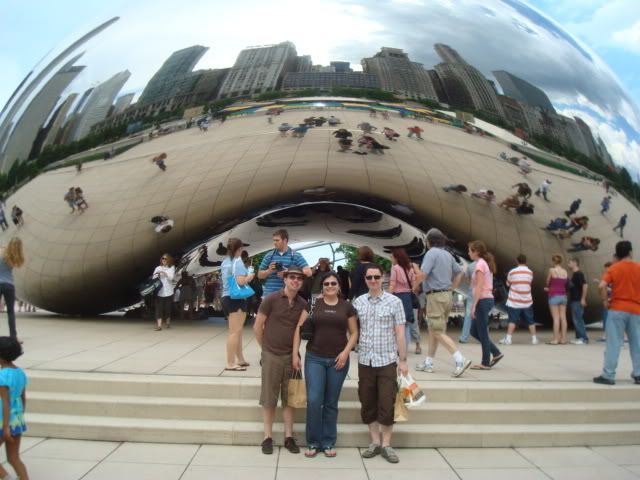 Pictured with me are my friends Maria and Robert. We worked together at Kindred a few years back. Robert was the A/P manager, Maria was our Staffing Coordinator. Robert and I had offices next to one another, Maria's desk was in an open space outside of our offices. We have another friend, Priscilla who could not join us for lunch but was part of our day to day routine. We were each others' sounding post and kept one another sane and laughing. They left, I'm still there. I've survived.
We still get together a few times a year. We catch up, we laugh, we hang out and eat and sometimes we drink.
Last Sunday was one of those days. We lunched at Grand Lux Cafe. Afterwards we went to Millennium Park and walked around, watching people and enjoying the scenery and the day. It was a great day.
Behind us in the picture, above, is the famous Cloud Gate sculpture, otherwise referred to as "The Bean." Maria had never visited it. We sat at the bar below it and had a drink.
It was one of those days that makes me smile when I look back on it. I love those days.