File under: Friends*
*Okay, I was told by Dan that it might not be so wise to call Gnome a friend. In the sense that I take it places with me and he has been the cause of conversation with many people, I would call this object a companion.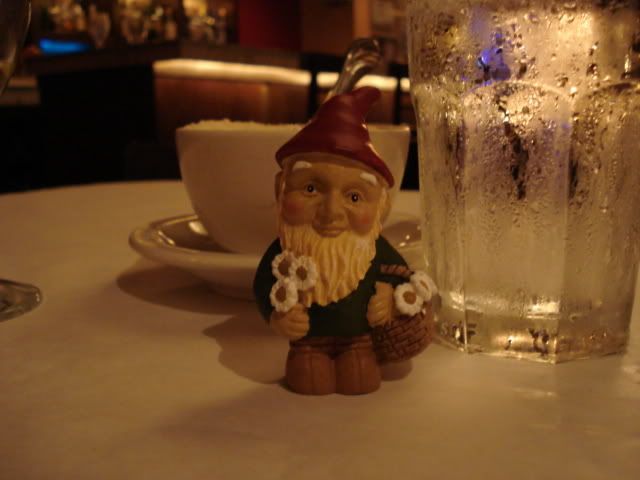 Gnome was given to me by Dan on my 39th birthday. The instructions I was given along with Gnome were to have him accompany me on my travels, much like the Travelocity Roaming Gnome.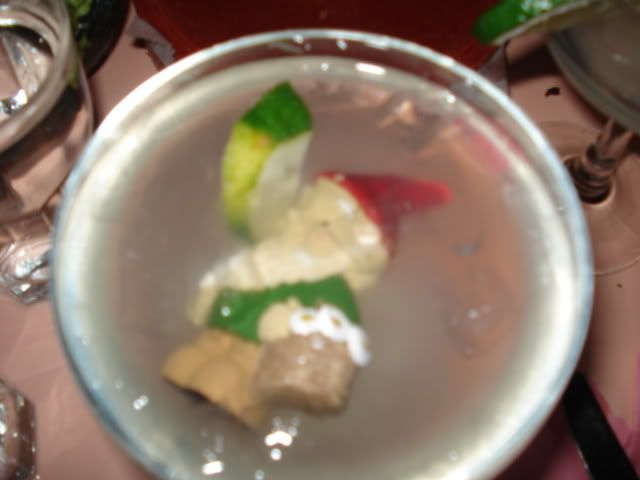 Gnome's first outing was a Cinco de Mayo celebration, just three days after my birthday. While we waited for our table (2+ hours!) at Las Manianitas, Luis and Polo took Gnome outside, along with my camera and asked people on the street to pose with Gnome. They loved it. Gnome had fun, too. He was in cleavage and zippers and on people's heads. Gnome ended the evening with a bang.


Gnome has been to gay pride parades, street fairs, work functions and IML. He is also well traveled and has visited with celebrities. He has even been on a television show.

He has been to Orlando Florida, Houston Texas, New York New York, Milwaukee Wisconsin, Portage Indiana, Las Vegas Nevada and San Juan Puerto Rico.

Who knows where he'll go next. I can tell you this, when he does get there, I'll tell you all about it.

Gnome and Barbie Doll, resident hostess at Jackhammer.
Gnome meets Liberace, while visiting with Vahona in Portage, Indiana.

Gnome's hangin' out with Ernie Manouse, host of the nationally syndicated PBS series "Innerviews with Ernie Manouse." Late last year, Gnome traveled to Houston to appear on Ernie's other show "The After Party." Ernie enjoyed having Gnome around so much, he took him to New York where they saw a broadway show and visited with The Naked Cowboy. To learn more about Ernie, go to
http://www.ernieontv.com/
. Watch for his profile here in the near future.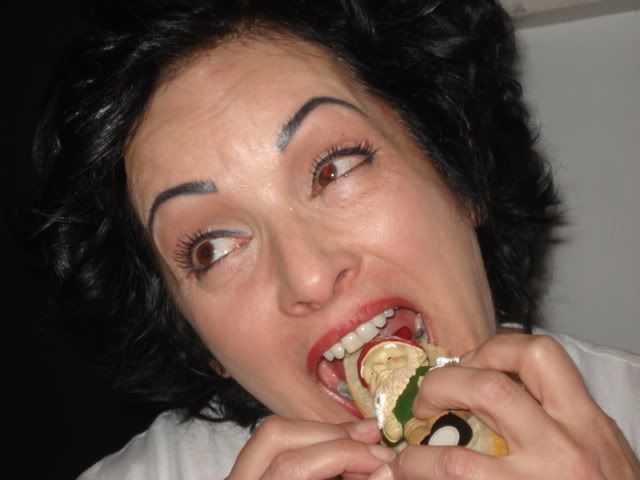 It's Gnome a Go-Go. He had the pleasure of meeting and being nearly eaten by Jane Wiedlin of the G0-Go's. When I went to Vegas last January, I saw the band perform. After the show I was visiting with Jane and when I asked her to pose with Gnome, she became so excited about the idea that she chose to do something "really gross." I didn't have the heart that making a Gnome sandwich was far from the grossest thing that Gnome has been involved in. Right, Dan?


Stay tuned for more of Gnome's adventures.