File under: Friends
Here's me with my friend Denise: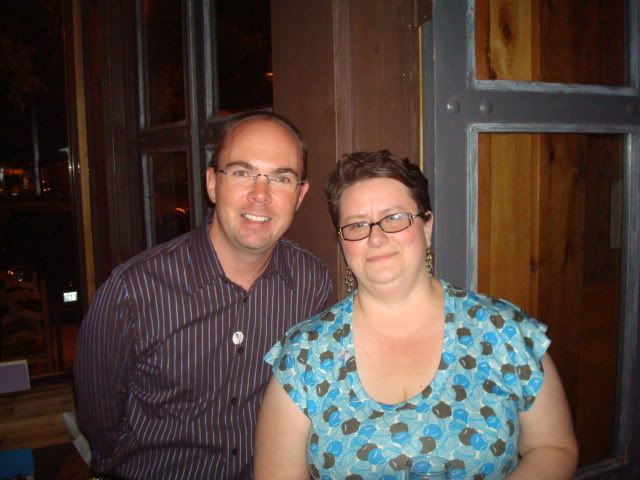 I met Denise shortly after I met Dan. This is an important part of the story because Dan and Denise were roommates when I met. They have been friends for nearly 20 years and lived together many of those years. So, meeting Denise for the first time, I was a bit nervous because it was like meeting a member of Dan's family.
I think for our first meeting, Dan, Denise and I went shopping together. Right away we hit it off. She's fun, witty and sharp. Over the course of time we discovered our shared love of Christmas decorations, fun stores, and The Food Network, to name a few things. We have such fun together whether it's reviewing the results of "Dancing With the Stars" or following our favorite cooking celebrities.
Denise has been on a journey over this past year. She's lost close to 70 pounds and she looks amazing. YAY DENISE!
Stay tuned for details from our most recent adventure, seeing Paula Deen Live!